Today I share some of my inspiration for updating the design of the guest room, in the form of moodboards. Mood boards is an integral part of my design process. They help me figure out how to turn different design knobs up and down before I actually implement changes in a room. By making moodboards, you can replace different pieces and design elements. This allows you to instantly get a sense of how these swaps will affect the design as a whole.
Read on for what we've updated on the guest room so far, what's coming next, and two moodboards that give you a sense of different aesthetics I're considering bringing to this room.
Guest room design updates we've made so far
We first updated wallpaper and trim color in this room earlier this year. Recently, I added a lovely antique dresser from a local antique shop, Art and Architecture. This piece adds more character and storage to the space. I also added another overhead light from the same antique store. Eventually I changed the layout. The beds are now on the left when you enter the room instead of straight ahead. ⁠ The current carpet, beds, linens and other furnishings were all either here before or pulled from other rooms in the house.
Sources
Wallpaper: Sandberg (gifted) | Paint: Farrow & Ball | Overhead light: Art & Architecture | Dresser: Art & Architecture | Blanket: Mitchell Gold + Bob Williams (gifted) | Table lamp: Thrifty | Chair: Thrifted | Beds: Casper (gifted) | Rattan Lamp: Economical | Bedside table: Goal
Here's the next thing
I would like to continue to focus on adding more character and balancing the softness of the wallpaper and trimming color with bolder design elements. We plan to add blinds, curtains and art. I would like to change the bedding and the rug out and possibly update some of the furniture. We can also add crown molding and update or repair the floor (it's in terrible shape right now).
Guest Room Design Mood Boards
Below you can see examples of the kind of pieces I am considering choosing for this room. These are probably not the exact pieces we want to go with, but by pulling them together on moodboards, I was able to get a better sense of the styles and emotions I want to evoke in our guest room. The pieces I drew will serve as inspiration for my future purchase of this space.
This moodboard direction leans more traditional with stronger contrasts in color and style. I love the idea of ​​having polished furniture with a postmodern Italian bamboo mirror, pillows with traditional print and a geometric wool rug casually strewn on top of a glam Hollywood Regency-style bed. So funny. It is still soft and feminine, but with an edge.
Sources
Wallpaper: Sandberg (gifted) | Paint: Farrow & Ball | Overhead light: Art & Architecture | Art: Chair-like | Pillow: House of Jade Home | Bed: Sunday shop | Table lamp: Common with | Bedding Picture via TLC interior | Mirror: Chair-like | Striped fabric: Soane | Marble bench: Muller Van Severen | Desk (from related Instagram storage): Chair-like
This moodboard direction is a bit Scandinavian and a bit traditional with a splash of prep school. I think it's about getting the pattern mix right here – too matching matching or too expected in scale can feel tired. I love the idea of ​​classifying a graphic fabric print in an oversized scale with architectural lamps, delicate embossed busts in frames and lampshades in marbled paper, all highlight the focal point – a playful modern wooden bed.
Sources
Wallpaper: Sandberg (gifted) | Paint: Farrow & Ball | Overhead light: Art & Architecture | Bed: 1. Dibs | Table lamp: Sarah Nedovic Gaunt | Lampshades: Chair-like | Art set: Chair-like | Books set: Perigold | Velvet bench: Chair-like | Geometric substance: Wiener Werkstatte | Linens: Heather Taylor's home
Editor's note: This article contains affiliate links. Wit & Delight uses affiliate links as a source of revenue to fund the company's operations and to be less dependent on branded content. Wit & Delight is behind all product recommendations. Do you still have questions about these links or our process? You are welcome to e-mail U.S.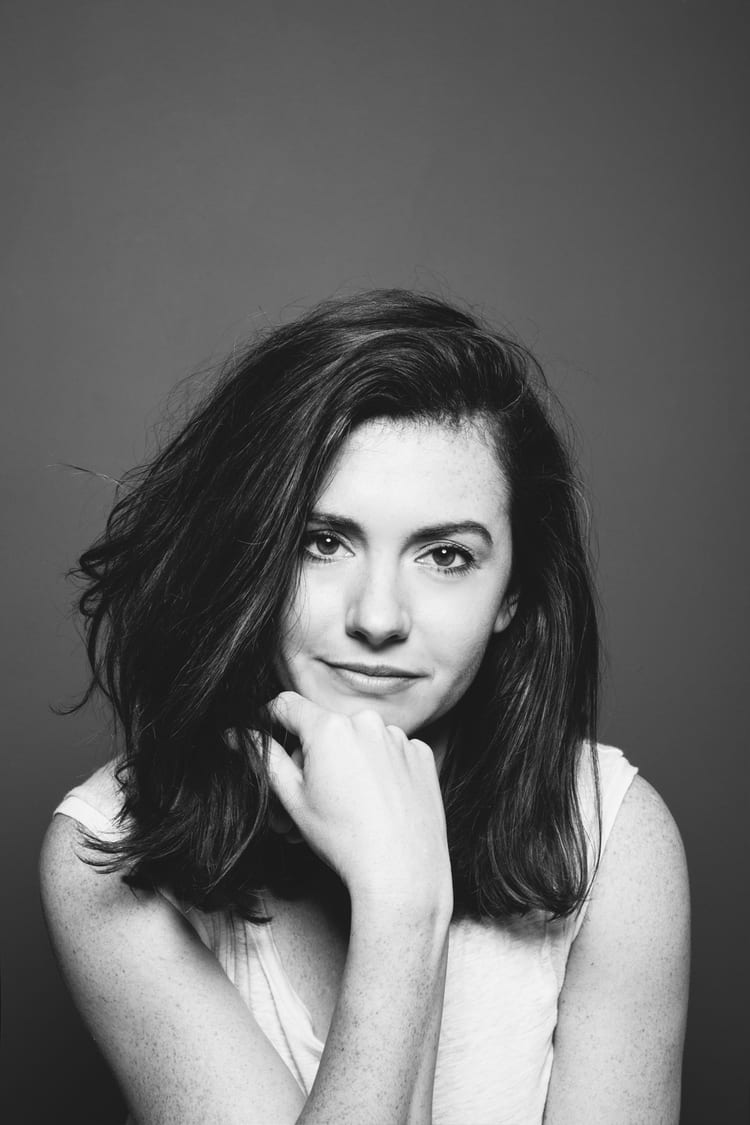 Kate is currently learning to play the ukulele, much to the chagrin of her husband, children and dogs. Follow her on Instagram at @witanddelight_.