Dogs are wonderful companions for people of all ages, and they're especially great for those in their golden years! In addition to providing unmatched friendship, raising a dog can even help boost a senior's physical and mental health. For instance, spending time with a pup can help lower blood pressure and cholesterol levels while raising serotonin ("feel-good" chemicals in the brain), according to Harvard Health Publishing.
A retired pet parent has its perks for the dog, too! Many seniors are home much of the day or simply have a more flexible schedule, meaning more time to devote to their best friend.
While compatible furry friends can be found in any breed, age, or size, adopting a calm and already-trained older dog is a common option for senior pet parents. Many thrive with smaller dog breeds that are easy to travel with or even-tempered, low-maintenance larger breeds. But as always, finding the right match depends on a dog's unique activity level, grooming needs, and other important traits. Discover our top picks of the 10 best dogs for seniors!
10- Shih Tzu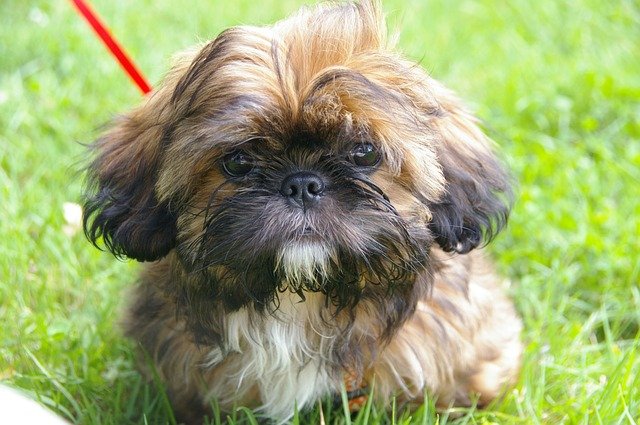 Otherwise called the 'Lion Dog', Shih Tzus are great for seniors as they are friendly, very easy-going, and loyal. While this breed doesn't really require a lot of exercise, you can expect a lot of snuggling up on the bed with you. It may be small, but it's an excellent guard dog. Whether you live in a duplex or an apartment, the Shih Tzu can suit any lifestyle.
9- Beagle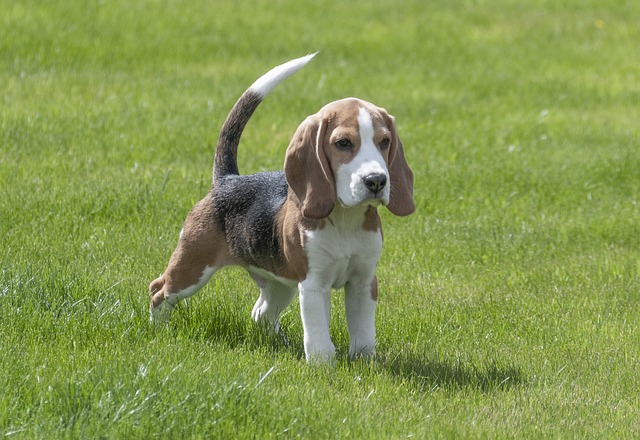 While these dogs have a reputation for their tendency to be noisy, many senior care experts have said beagles are one of the top breeds for them. The Beagle likes to play, so it can keep its owner active. Aside from that, it has relatively low grooming needs. It is also great with children, so there is no need to worry about the Beagle not getting on with the grandkids.
8- Cavalier King Charles Spaniel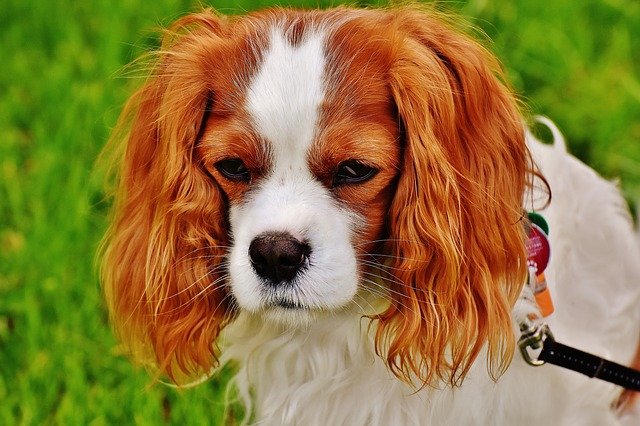 Cavalier King Charles Spaniels are described by the American Kennel Club as "affectionate, gentle, and graceful." Their silky coat doesn't require too much maintenance aside from regular baths and brushing. They were also bred to be lap dogs for royalty, so they'll be happy to lounge around inside, but the AKC notes that they do need moderate exercise.
7- Pug
Pugs are the best dogs for seniors who prefer to curl up on the sofa with their beloved furry friend by their side. Most of this breed's time consists of lounging and playing indoors. Because of their flat face and small nostrils, the Pug's breathing can be affected by extremely hot or cold weather conditions.
Temperament: Loving and loyal, Pugs are devoted to their pet parents and enjoy taking naps (they tend to snore while doing so!). Although they can occasionally feel jealous or agitated when ignored, they are often easygoing pets who are eager to please. Happy-go-lucky Pug mixes make excellent choices, too!
Grooming: This breed sports a short coat that is easy to groom, requiring only occasional brushing. However, the Pug does shed quite heavily and has folds near its eyes that need regular cleaning.
Exercise: Brief strolls and short indoor or outdoor play sessions are sufficient for the laidback Pug.
Fun Fact: A group of Pugs is called a "grumble," likely because of the snorting and nasal sounds they make, according to The Daily Wag!
6- Pembroke Welsh Corgi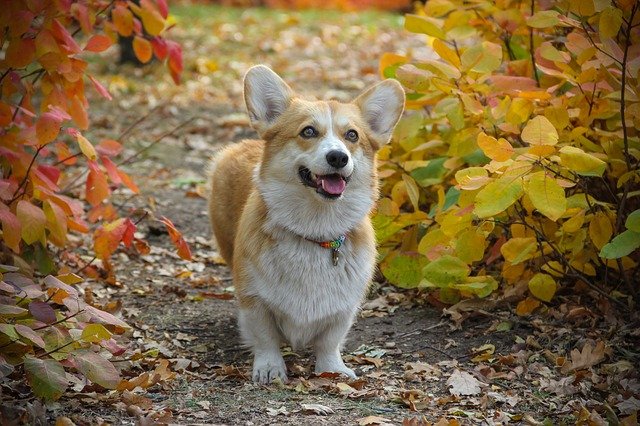 For more active seniors who enjoy outdoor exploration such as walking on nature trails, the lively and adventurous Pembroke Welsh Corgi—often referred to as the "Corgi"—is a great match. With their cute little legs and sparkly eyes, Corgis win over the hearts of children, adults, and elder folks alike.
Temperament: The sociable Corgi wants to be included in every occasion, and its animated and fun-loving personality makes this dog shine. Corgis are protective, devoted to their families, and make excellent watchdogs. This energetic breed is prone to barking when left alone too long or if they don't receive sufficient dog exercise.
Grooming: The Corgi's double coat is simple to brush or comb but sheds heavily. Therefore, regular grooming helps prevent fur from covering furniture and floors.
Exercise: This agile breed requires multiple daily walks. Plus, it's in a Corgi's nature to enjoy activities that involve completing a task. Therefore, this breed especially appreciates dog play toys and other forms of mental stimulation.
Fun Fact: The current Queen of England—Elizabeth II—has owned more than 30 Corgis since acquiring the throne in 1952, according to Reader's Digest.
5- Greyhound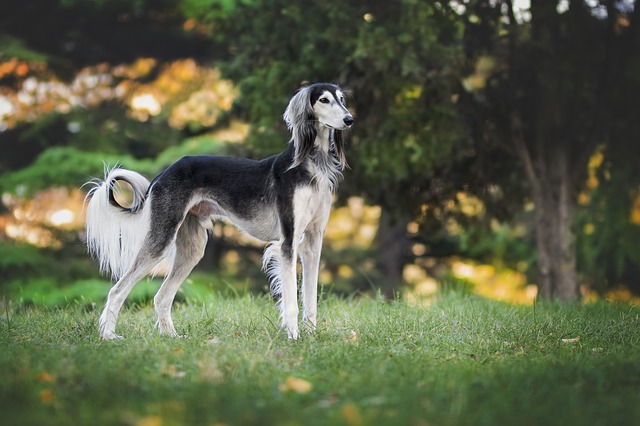 The fastest dog breed in the world, the Greyhound may seem like an unlikely fit among the best dogs for older people. However, this athletic dog is low-key, calm, and content with lounging around the home once it gets in its exercise. Plus, Greyhounds are ideal dogs for senior citizens who prefer larger—but manageable—furry friends.
Temperament: The honorable Greyhound is a gentle, quiet, and compassionate pet. This breed is independent and can be rather reserved around company—which is part of its appeal. Greyhounds have a high drive for hunting prey; therefore, they should always be kept on a leash and closely supervised while outdoors.
Grooming: The Greyhound's short and smooth coat requires occasional brushing.
Exercise: The slender, long Greyhound is a sprinter who benefits from a fenced-in yard or enclosed area where they can take off in bursts of speed. This breed doesn't have much endurance, so once they're done running, they're ready to relax.
Fun Fact: Greyhounds have exceptional 270-degree vision, allowing them to see objects behind them and those up to a half-mile away, according to Camp Greyhound.
4- French Bulldog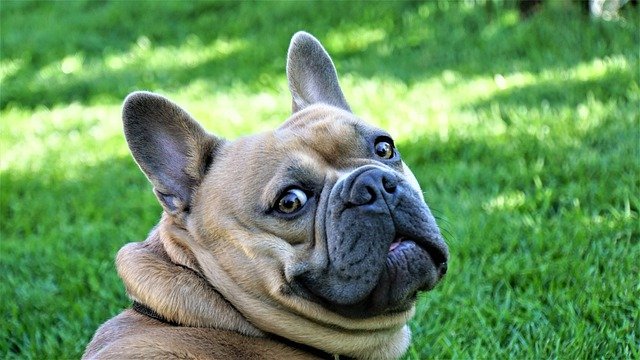 With their big ears and adorable personalities, French bulldogs are just so loveable! Experts say these dogs are lively and loving. If pocket dogs are what you prefer, they will be perfect for you. What's more, this dog doesn't need that much exercise or maintenance.
Temperament: The humorous French Bulldog thrives off giving and receiving love! Bright, curious, and playful, this absolutely charming breed gets along with other pets and humans. Similar to Bulldogs, Frenchies tend to snore and snort.
Grooming: Simple to brush, the French Bulldog's short, glossy coat doesn't shed much. The wrinkles on this breed's face should be cleaned often.
Exercise: Because of their shortened muzzle, French Bulldogs shouldn't partake in tiresome outdoor activities. Tagging along with their pet parent as they run errands or short walks around town will do the trick. Plus, the time spent together makes Frenchies feel special! Fun Fact: Twentieth century American breeders set the standard for how the French Bulldog looks today. If it weren't for them, Frenchies would have been bred to have "rose-shaped ears"—ears that fold back at the midway point, vaguely resembling the shape of a rose. Instead, they have signature "bat ears," which are forward-facing and round at the tip.
3- Pomeranian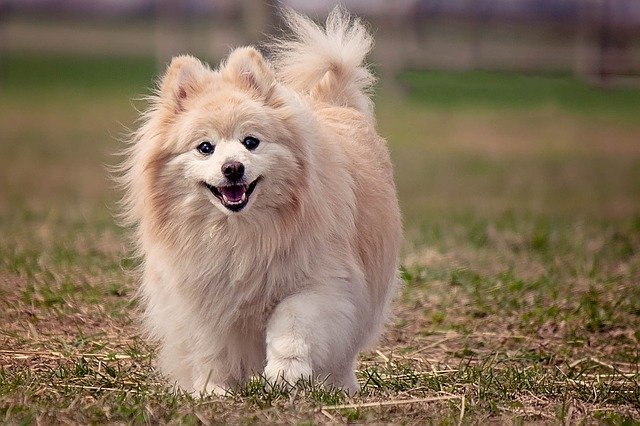 Pomeranians only weigh about three to seven pounds, according to the Spruce Pets, so they're perfect for someone who wants to be able to carry their dog in a bag.
Pom owners do need to groom them or take them to a professional groomer every four to six weeks, according to the AKC, and their coat requires relatively frequent brushing.
2- Pembroke Welsh Corgi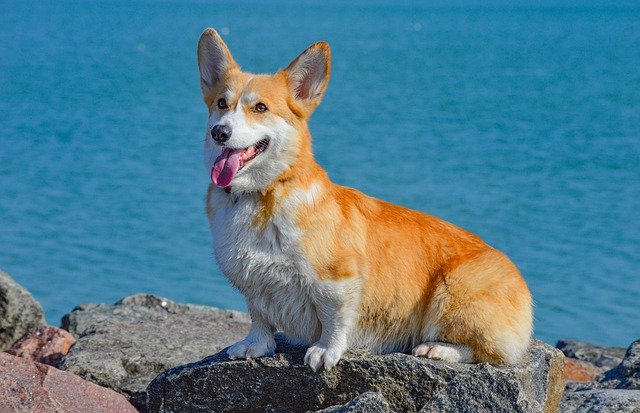 Pembroke Welsh Corgis are a great fit for seniors who are a bit more active, according to Vet Street. One thing to note is that they can weigh up to 30 pounds, which might be a heavy lift for some.
And they're not the best jumpers given their small legs and long bodies (and trying to jump those distances can lead to back problems). Vet Street recommends buying a small set of dog stairs for the bed or couch, and a ramp so your pump can get in and out of the car alone when necessary.
1- Basset Hound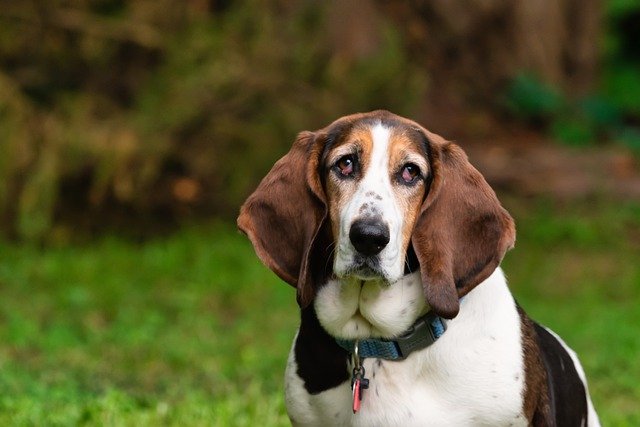 Easy-going and loving, Basset Hounds are a great choice for seniors. They can be a bit stubborn but they are really affectionate. According to some people, this breed loves shadowing you closely. You have to remember to give them enough exercise as they tend to gain weight. Fortunately, they only need minimal grooming.